Max The Master in Austria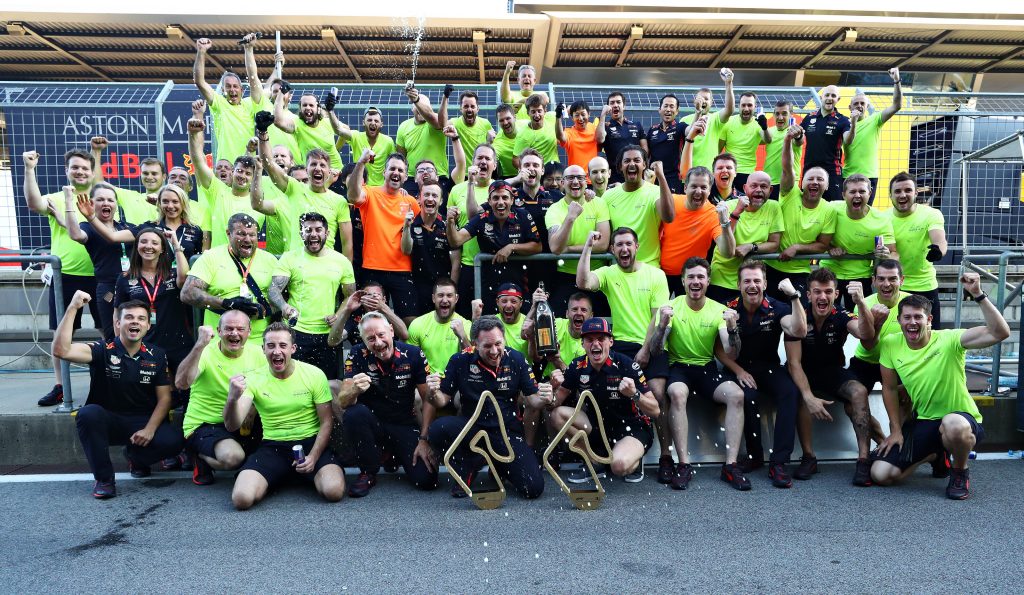 Max Verstappen gave us a wonderful display of his talent after stalling on the grid at the start. His anti-stall devise kicked in allowing him to get away in 6th position from the lights. He drove a very cool and calculating race, looking after his tyres and pitting late for his tyre stop. This allowed him an advantage in that he was on pressure rubber than most others for the latter part of the race. He drove hard relentlessly, breaking lap record after lap record in the process taking the lead just three laps from the race. The overtaking manoeuvre was controversial however as Charles LeClerc who had been in the lead had to take avoiding action and briefly ran off the track as he had nowhere to go. The Stewards deliberated for three hours before finally giving the win to Max Verstappen after what they described as a racing incident. This meant that with Valterri Bottas 3rd in his Mercedes there were three different cars on the podium, a very good result after the processions of late. Behind Bottas was Sebastian Vettel who was also on a late charge after having started 12th on the grid while Lewis Hamilton had only a mediocre race in his Mercedes into 5th spot. Lando Norris drove a real gem of a race to take on all the big guys and give them a lot to think about in his underpowered McLaren Renault behind him in 7th was Pierre Gasly in the other Red Bull while Carlos Sainz came home 8th in the 2ndMcLaren. Kimi Raikkonen and Antonio Giovinazzi made it 9th and 10th. It was a really great and exciting race.
In future I will be summarising Grand Prix results and doing some "Rod Torque" on racing or other motoring matters. Today I want to talk about Adrian Newey's new book How to build a car which should really read " A Racing Car" This time I will confine myself to comments by Newey on Ayrton Senna's accident in 1994 which resulted in his death. In detail the book explains how Ayrton had demanded a modification to the steering shaft including a second universal joint which aloud Senna a better view over the steering wheel. Tragically the steering shaft sheared off at Tamburelo corner as a probable result of hitting some wreckage from a previous accident. Everyone could see the car bottom as this happened with sparks flying everywhere but obviously no further steering control. The poor driver careered on into the barrier, a wishbone was torn off the right front wheel and penetrated Senna's helmet a most devastating and unusual event that should take his life. losing one of the greatest drivers of all time. These facts have only been exposed for the first time in detail some 25 years after his death, because of the extreme Italian laws. At a future date I will give you more info from this fantastic book.
The British Grand Prix comes up of July 14th and we look forward with great interest and excitement to see who will be King of Silverstone.